Most Physicians Don't Know About Medical Exercise!
Your role is to educate physicians about medical exercise services
 By Michael K. Jones, P.T., Ph.D.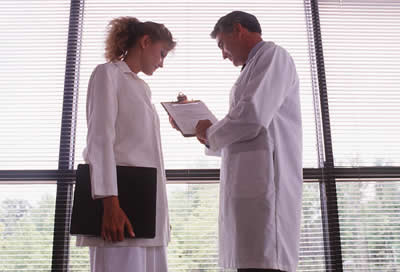 As Postrehabologists you have all encountered  physicians with no clue what you are talking about when you mention post rehab fitness or medical exercise services. When you encountered this, you probably said to yourself, "Oh my goodness! This physician went to medical school! They should know about medical exercise, and they don't. I'm in trouble now." I'm here to tell you, don't fear, physicians shouldn't know about medical exercise – at least not as part of their formal education. 
Let me lay this our for you plain and simple: medical school trains aspiring doctors to diagnose and treat disease. The four years of medical school and multiple years of internship and residency are solely designed to train future doctor's how to diagnose, treat and manage disease. They learn to read x-rays, interpret lab reports, manage patients, understand the clinical symptoms a patient might exhibit and then learn to use this information to treat the patient. The idea of throwing in exercise, and more specifically the idea of understanding how to put together specific exercise programs is not within the scope of education of 99% of physicians. 
A lot of fitness professionals say, "With all that education, doctor's should know how to incorporate exercise into treatment." This statement is unfair. Let's look at it this way:
You have a sick child. You take your child to the emergency room at 2AM. Would you rather have a ER physician who understands how to develop an exercise program? Or, would you rather have a physician who can diagnose the symptoms your child is exhibiting, understand your child's medical history, extrapolate a diagnosis from this  information and determine a treatment plan that resolves your child's medical issue?
I don't know about you, but I'd prefer the latter!
Please understand, as trained a medical exercise professional, the physician's lack of understanding of exercise, is your opportunity to become the expert exercise resource for the physician. Use their lack of knowledge and understanding of exercise, to educate them on the importance of medical exercise services!
Here is the two-step how to process on educating physicians:
Establish your knowledge with the physician. Let them know you have a strong understanding of how to develop, supervise and implement exercise programs for their patients with musculoskeletal, neurologic, cardiovascular and metabolic disorders after discharge from physical therapy, chiropractic care and/or other medical services. 
 Describe your scope of practice and role. You must to succinctly and clearly explain your scope of practice and role as a medical exercise professional. The goal is to help the physician understand, or I should say, convey to them, that you have a very clear understanding of how to determine if the client is appropriate for exercise by identifying red flags and if necessary referring the client to a medical professional for necessary care. Also, briefly explain how strength, cardiovascular, flexibility and functional training can assist the medical professional in producing a positive functional outcome for their patients. Special emphasis should be pleased on the use of the "9 Universal Functional Outcome Measures" in determining client progress and outcomes with exercise. (I discussed the 9 Universal Functional Outcome Measures in a previous newsletter.)  
Use the steps above to help lay the foundation for a relationship with physicians. Remember, medical referrals are "personal". Medical professionals, as well as lay persons, refer their patients and/or friends to professionals "they know, like and trust". You have to become one of the trusted. Trust comes from the outcomes you produce.   
While it's true most physicians will not know about post rehab fitness or medical exercise services, use their lack of knowledge as an open door to educate them! Just think, if doctors knew how to develop excellent exercise programs to achieve positive functional outcomes for their patients, there would be NO need for certified medical exercise professionals.  
So instead of looking at a physician and saying, "Why don't you know about medical exercise and post rehab?" Train yourself to say, "Let me explain how a medical exercise services can help you better manage your patients with musculokeletal, neurologic, cardiovascular and metabolic disorders after their discharge from physical therapy."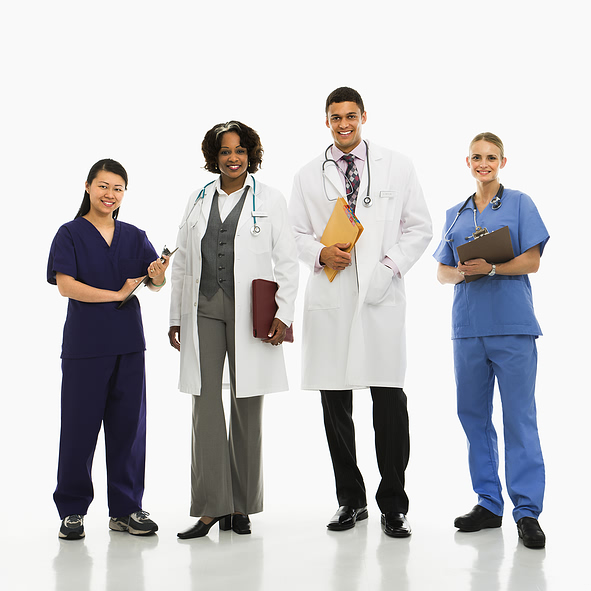 It's important to understand everyone has a role in the medical community. While you don't want a doctor questioning your understanding of blood panels, x-rays, or pharmacological treatment. They don't want to be questioned why they don't know about post rehab and medical exercise. In both situations, the topics are beyond each groups scope of practice and learning.  
Understand our role, and step up to the plate and become the post rehab and medical exercise expert in your community! Accept your role to educate  physicians, recommend exercise programming and provide advice on the best use of exercise to manage their patients. The medical community is overwhelmed and needs your assistance. Once you accept your role and look at yourself as the medical exercise expert, you will find acceptance and referrals from the medical community, and your practice will do a lot better.  
To learn more about "Why Physicians Don't Know About Medical Exercise and How To Educate Them", join me for our first MedXPRO Network Profit$ & Protocols teleseminar on Friday, June 22, 2012 at 3:00 PM EST/12:00 PM PST. Click the link below to register!