Congratulations, You're the Medical Exercise Director!  
Now What?
 By Michael K. Jones, P.T., Ph.D.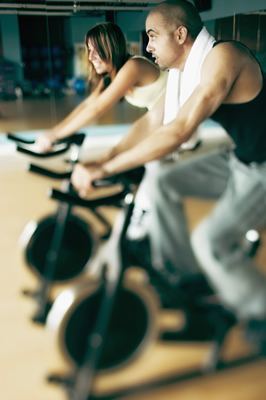 So you have finally become the medical exercise director (MED). Now you have to prove to the owner(s) and general manager there is money to be made in medical fitness; you have to make sure your trainer exacerbate a client's condition and to top it off you have to convince clients to pay higher rates for medical exercise training (MET). You sure you want to keep this job?   Well since you have decided to stay, lets figure out where you start. Your first and most important task as MED is to establish MET standards, procedures, guidelines and parameters for the program. These standards will set you apart from personal training. The areas to establish standards include education, customer service, fees, exercise management and communication with medical professionals.
Your second task is to establish an intake process for the MET clients. On the demographic form ask for the client's physician and also include a medical release of information form with the client's initial paperwork. The release of information form is required for all forms of communication with the medical professional regarding any aspect of the client's condition including access to client's medical records.
Next establish the "9 Universal Functional Outcome Factors" as the outcomes standards for all MET clients. These 9 factors (1. A1c; 2. blood pressure; 3. cholesterol levels; 4. anthropometric measurements; 5. functional assessment scales; 6. pain scale; 7. Vo2max; 8. strength/ROM/stability/endurance and 9. bone density) are used to measure client progress and are easily understood by and reported to medical professionals. This allows you to speak in a language medical professionals can understand and can clearly see the outcomes you produce with clients are positive. Physicians want positive outcomes for their patients referred to MET. 
Next develop a system to make it easy for your staff members to communicate with medical professionals and documents MET sessions. Monthly progress reports are the bestway to maintain communication with medical professionals. Assessment and discharge summaries may be necessary if MET services covered an insurance carrier.  
These are just four of the steps you must initiate to when you become the medical exercise director. Join us on Friday, June 29 at 3pm EST/12 noon PST for first of our two-part series titled "So Now You're The Medical Exercise Director….So Now What?". I will more steps in here in the MedXPRO Connection. For now click the link below to join us on this teleseminar to review these steps. 
To learn more about "You're the Medical Exercise Director….Now What?" – Part 1, join me for our MedXPRONetwork Profit$ & Protocols teleseminar on Friday, June 29, 2012 at 3:00 PM EST/12:00 PM PST.